Facilities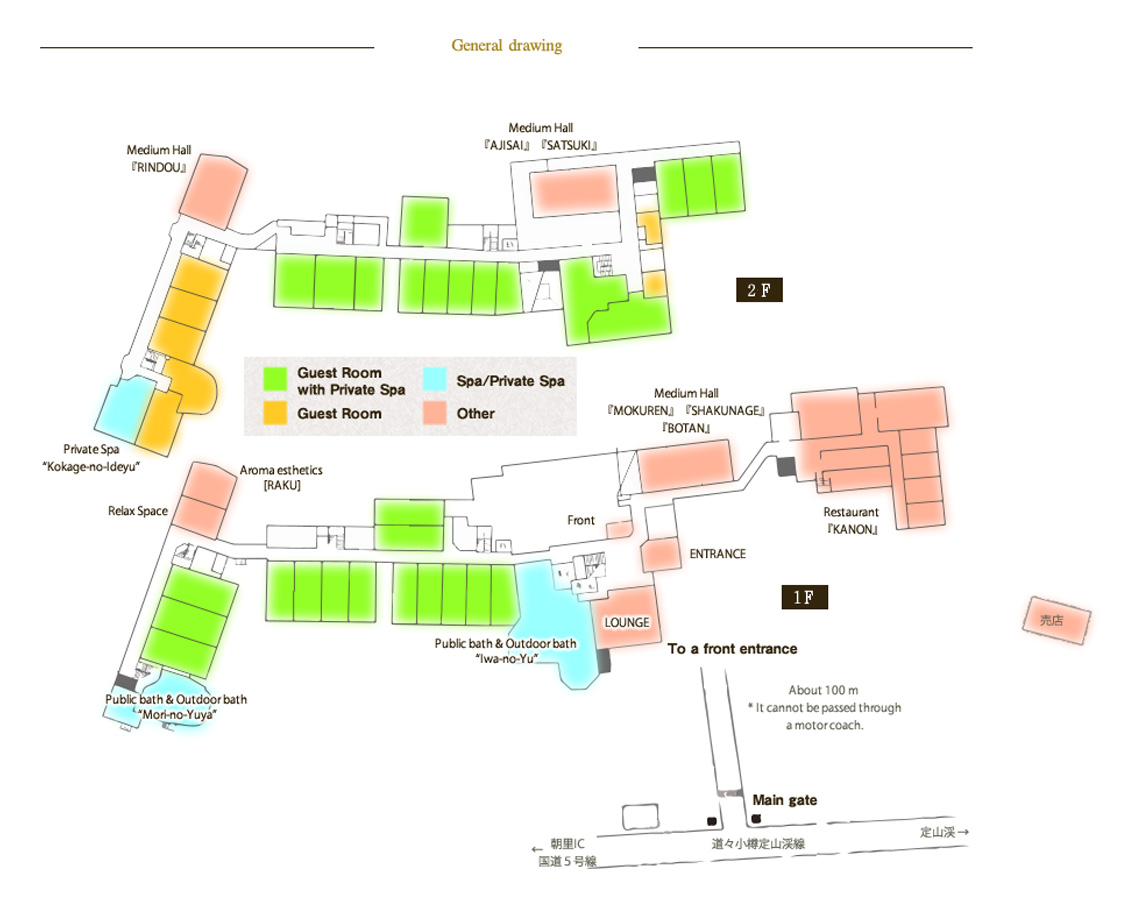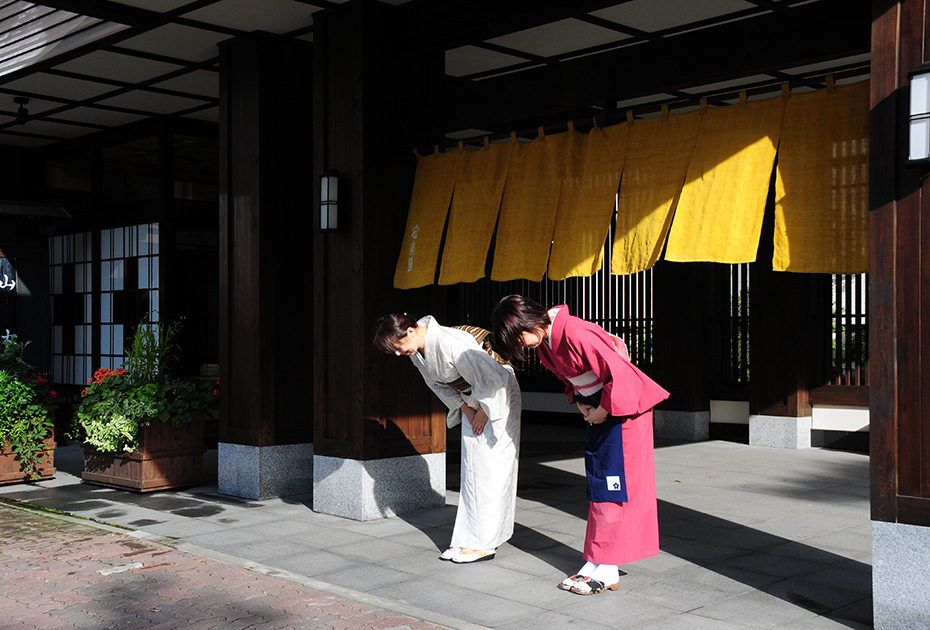 Japanese Grace
-for your richness-
More than half a century we had many wonderful encounters here.
We'll continue to have everybody's various scenes in a cordial manner.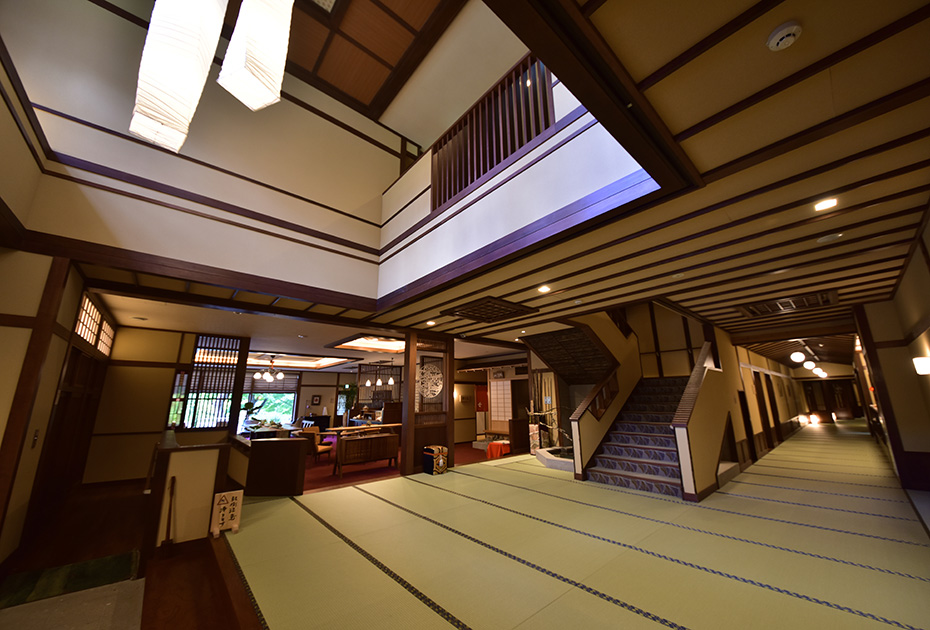 Lobby
We have a space of relaxation, and welcome your arrival.
Please check-in here. Can read books and have a drink with the fragrance of the pleasant aroma and feeling a nature.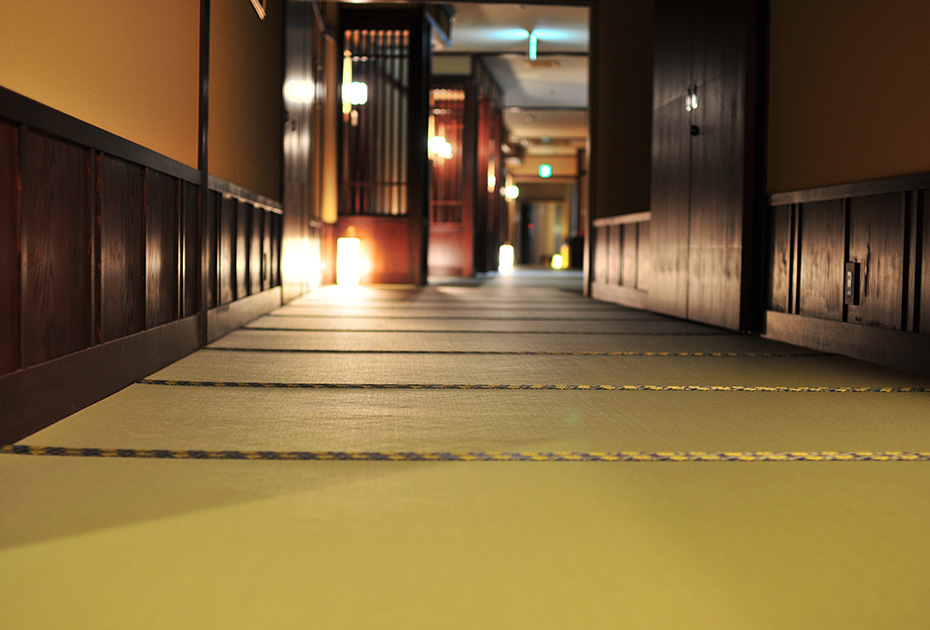 Tatami
Having the corridor of the straw tatami mat, no change from before.
As you do not have to use slippers and can walk with bare foot, this corridor is popular especially with a woman.
A scent of an aroma, flower arrangement and plants of the four seasons, etc. make your memorable time.
Relax Space
Can be used a place where you take a rest and meet somebody after bathing. Enjoy Japanese atmosphere. This space with a kind of nostalgic in Otaru heal the fatigue of the trip. Free coffee and tea by hot water boiled with the iron kettle available here.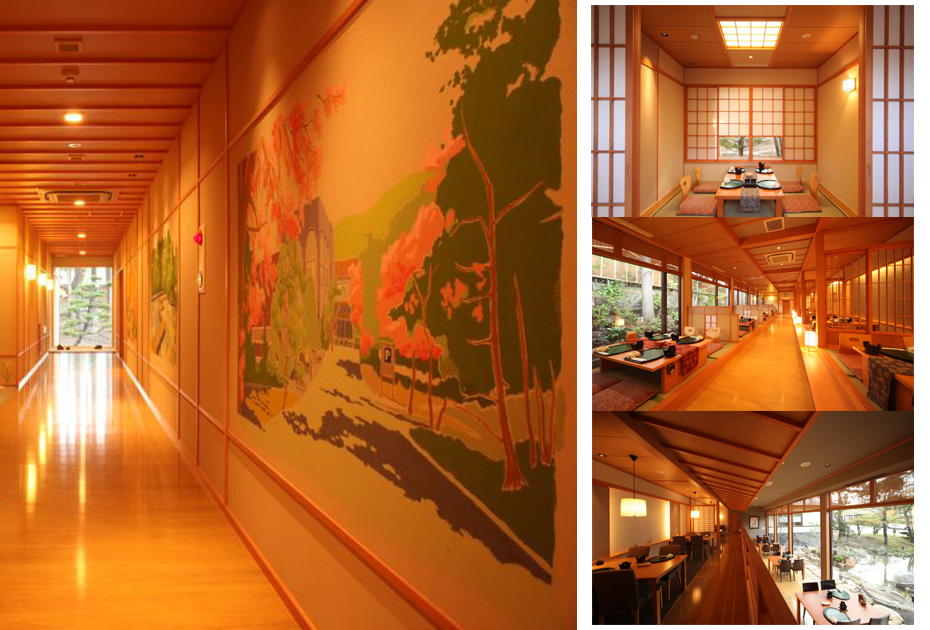 Restaurant Kanon
For your memorable mealtime lease enjoy breakfast in the hideaway calm atmosphere among trees.
Dinner
Choose the time from 18:00, 18:30, 19:00
Breakfast
From 7:30 to 10:00 (Final entry at 9:30)
Table
Enjoy our Japanese garden from the window. Best for your fresh morning time.
Japanese-style section
We have Japanese-style section, which is good for the guest with small children.
Private section
For a small meeting, party with your family
Banquet Hall
We arrange rooms for a small meeting to a big party.
2nd Floor SATSUKI/AJISAI 20 tatami mats, from 8 ppl to 40 ppl
Hall -RINDO-
Enjoy your time for celebrations, or for some nice time with your family.You can also use it as free space area.Feel free to use equipments for Table tennis, Balance ball, and yoga matt.
Time : until 15:00 ~20:30
*The free space is closed depending on the day.